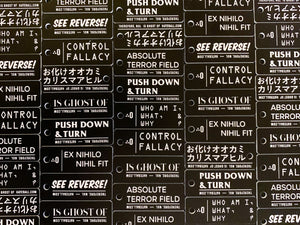 Blackened Keychain —

Sale price

Price

$8.00

Regular price

Unit price

per
2" keychain in assorted styles. First 5pcs of each style comes w/ premium cable-ring and NFS 3/4" pin.
If I'm being honest, I think I do some of my best work while I'm not looking. I was, ahem, working on some things that people keep asking me to make more of, and in the process, I (literally) took 5 minutes to push out a few other ideas to round out the gangprint.
These are they....and I love them.

I really (like, really) have no idea what kind of appetite some of these designs will inspire, but I suppose the only way to really, truly find out is to...ahem, find out.