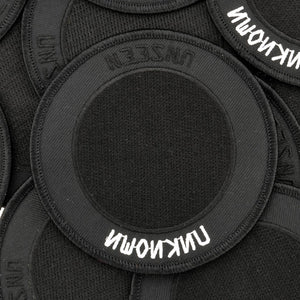 Celebration —

Sale price

Price

$6.00

Regular price

Unit price

per
3.5" merrowed-edge patch.
Hateball is a celebration of the unknown. The unseen. It always has been and it always will be.

I often catch myself licking my wounds; my feelings get hurt when I release something and nobody gets it (and thus, nobody buys it). I'll get down on myself and start thinking about stopping.

But then I remember: the whole point is that nobody gets it. The things I make, the references I pull in; they're supposed to be difficult. Granted, some are more bizarre than others—funny is funny, after all—but my entire manifesto is about making stuff that I like. That I want. That I think would be a good expression of this, that, or the other thing.

So I made this patch to remind myself about it.

I also wanted to make a military-inspired something, a la Trevor Paglen.

Laughing at this description. HUGE DEEP REASON/shallow short reason. So dumb.