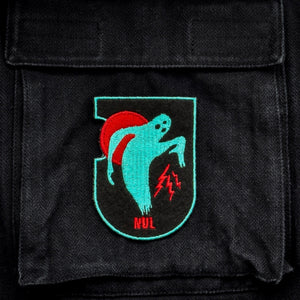 Ghosture [Bootleg] —

Sale price

Price

$6.00

Regular price

Unit price

per
3" die-cut patch on black felt.
I first made the official Arcane Sigil version of Ghosture back in June of 2015...I love it and everybody else seems to love it, too. Of course why wouldn't they: it's just an incredibly subtle flip on the 23rd Headquarters Special Troops insignia, who themselves have a pretty amazing story.

This is a 'bootleg' version...in that it is not Arcane Sigil as it violates the styleguide of that project. Actually, I opened the .ai file for the original patch to pull the art for placement in the Hateball Compendium and noticed this alt colorway lurking in the margins.

And sometimes that's all it takes.