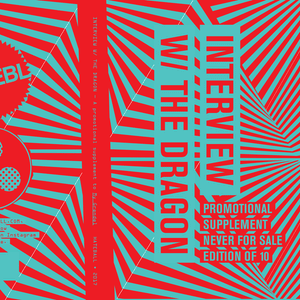 Interview w/ The Dragon —

Sale price

Price

$0.00

Regular price

Unit price

per
108 page trade zine. 6" x 9". Edition of 10. Promotional Supplement to My Grendel.

This is a very special, very I'd-feel-guilty-if-this-wasn't-such-a-low-numbered-run and actually I-still-feel-pretty-guilty zine/presentation of a large bulk of work/quotations lifted directly from Grendel. The Dragon and Grendel conduct the longest/largest dialogue in the entire book, and it is presented in its entirety here, free of narration.

For some reason I wanted to see it splayed out this way.

Only 10, and only along with My Grendel. Never again. Never for sale.