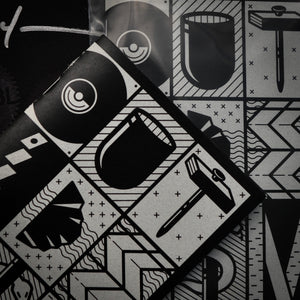 Outsiderism —

Sale price

Price

$0.00

Regular price

Unit price

per
20 page zine. Black & White. Edition of 15.
So here's a secret: my vest started as a part of a halloween costume. I was a P.A.G.A.N. from the Dragnet remake. True story. Two years later, I used it as a part of the costume that would go on to be the main creative inspiration for the Zinewolf figure....and, well, I started wearing it for real.

Since then, I've sewn on and removed several dozen patches...and it appears that I'm slowly starting to fill it with patches of my own design.

This was my second zine project; one that felt uncomfortably personal and autobiographical at the time. I'm so glad that I did it.

Contains the essay 'Outsider as Insider' which is effectively a meditation on finding empowerment in loneliness.