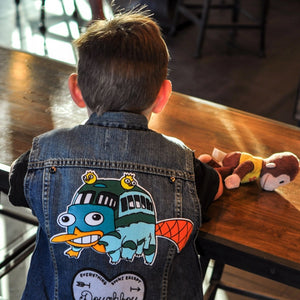 Perry the Platybus —

Sale price

Price

$20.00

Regular price

Unit price

per
9" die-cut back patch; 100% embroidery.
Look I get it: this is either way too obscure for anybody but me to get it, or it's so mainstream and obvious that I just didn't look hard enough to see if anybody else had done it yet.

Still: I love it. Probably a direct result of when I have an idea for Jonah's kit and end up taking it all the way to fruition.

A secret: I made monotone versions as well. I wonder if I'll ever make them for sale.