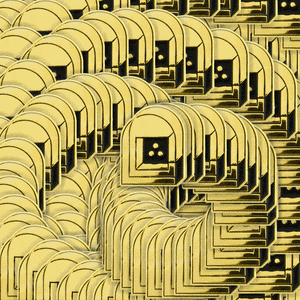 Throumb —

Sale price

Price

$8.00

Regular price

Unit price

per
.75" hard-enamel pin in four [random] colorways. #arcanesigil
This is a TINY pin. Yes, on purpose. -Ed.

This isn't the first time you've seen this little ideogram: he's been showing up in stuff for years. Little, yes...but the front door of a very large idea. You know...simple:

"Die twice. Die again. Do it again. Move through."

No big deal.

It's a good design about a good idea...so good that I thought I'd like to take it with me and wear it on my sleeve, like, everywhere.

I've rendered him in my usual pin palette, and as a bit of fun, they're all available to you this time...but I get to decide which one you get.

Of course, if you order more than one, I'll save you from dupes. Available in gold w/ black, gold w/ transparent red, silver w/ transparent black, and black w/ black glitter.

Have fun or die tryin. XO.