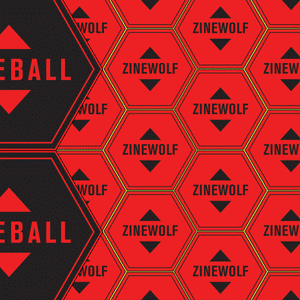 Zinewolf [Evangelion] —

Sale price

Price

$65.00

Regular price

Unit price

per
Vinyl figure cast in lavender vinyl w/ metallic purple, lime green, bright orange sprays; 6.5". Comes w/ NFS 3/4" enamel pin.
No big-deal release is complete without a Zinewolf to firmly entrench and immortalize this period in (my) life as something that actually happened.

Or, at least, that's how I imagine all of this working.

I collaborated with DSKI-ONE for another rad colorway of Zinewolf, my autobiographical toy platform thing. I took what I learned from the Evangelioth Shub Zeroth release that Brian and I did years (and years) ago and built on it...this time with more nods to the Unit-01 color patterning as well as the palette.

If I end up feeling generous when I get back from vacation, I'll throw a fanbook in with these. But currently not sure/will need to see how all of it goes. Bless u, Kawoshin.