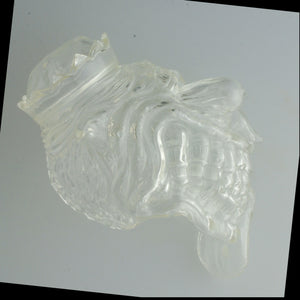 Zinewolf [Faceless] —

Sale price

Price

$50.00

Regular price

Unit price

per
Figure blind-bagged and cast in [mixed/random] vinyl
w/ clear mask; 6.5". Comes w/ 20 page zine, stickers,
Droolids, and 3/4" enamel pin.
This is an angsty release. The zine is angry and angsty and, well, intense. It has to do with the feeling one gets when one creates a persona so people will like one, having that strategy work, and then struggling to identify with oneself and the persona that one now has to live in in order to maintain the like or acceptance or trust that everyone has given to the persona.

Zinewolf is the small guy. The mask is just that.