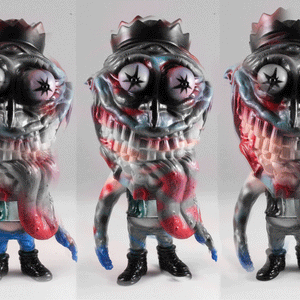 Zinewolf [They Live] —

Sale price

Price

$85.00

Regular price

Unit price

per
Vinyl figure cast in mixed parts; painted by DSKI-ONE. 6.5" w/ 20-page zine.
You know this movie. You love this movie.

You know all the ins and outs and stories about how influential this movie has been on our modern pop culture. You know who Shepard Fairey is. Roddy Piper (RIP). The Carpenter Legacy.

And now you know that the Zinewolf concept makes for a pretty goddamn compelling execution of this setup/punchline trope. Pretty compelling indeed.

Additionally—and this is for you, posterity—you should know that this was released on Black Friday 2015 which I'm smirking about...it just seems so so ironic and fun. And fun. And fun again.

Thank you so much to David (DSKI-ONE) for making a dude's concept come to insane life with this one. The zine was a blast to throw together too. We sleep...but we don't have to.